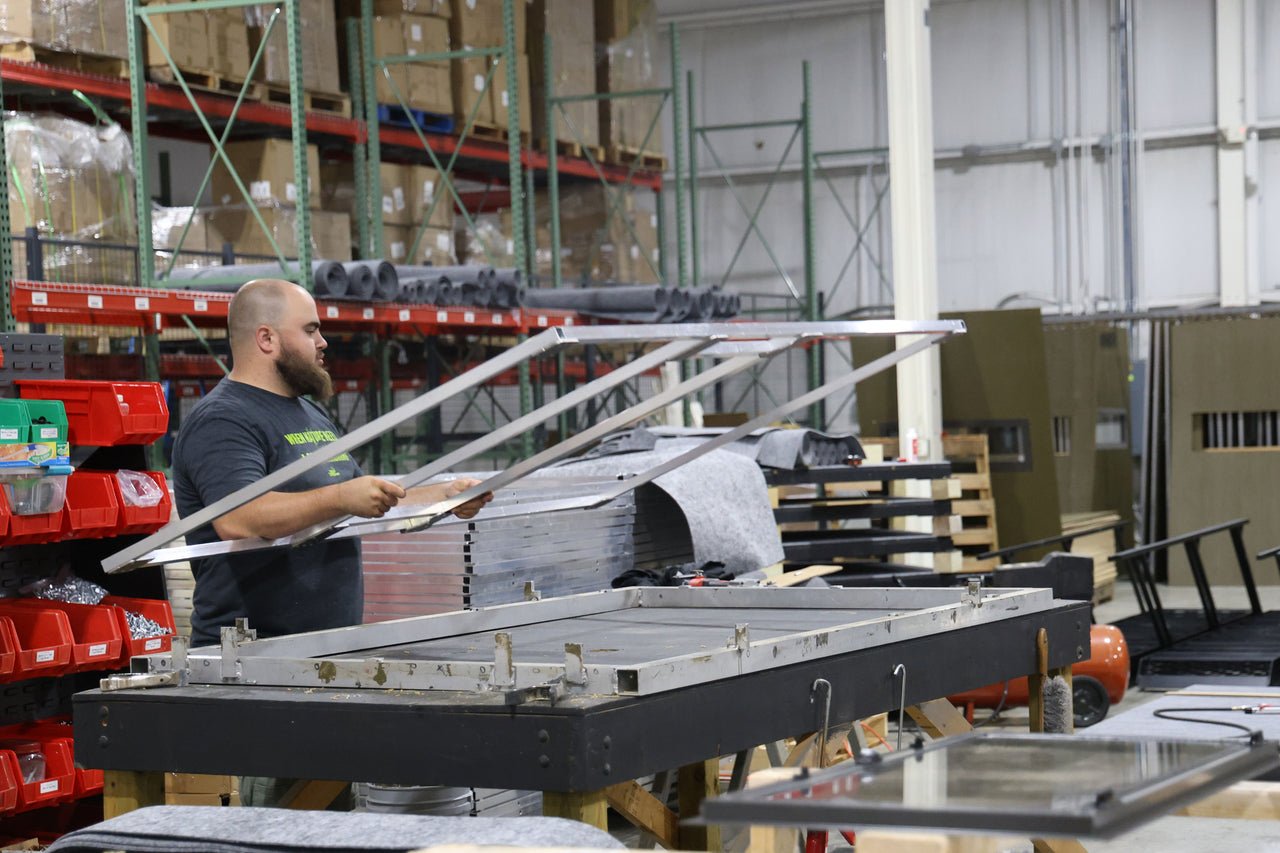 Built To Last A Lifetime
Every part of the Slayer Blind is specifically designed to make it last a lifetime. Starting at the top, the Slayer Blind roof is made of one thermaformed piece of plastic ensuring the roof will never leak. The blind frame is made out aluminum so it won't rust. The shell is made out of panels of lp which is rated to last years and years maintenance free. The windows are made of Marine-grade glass. Best of all, Slayer Blinds are made in the USA right here in Rockford Michigan.
View Blinds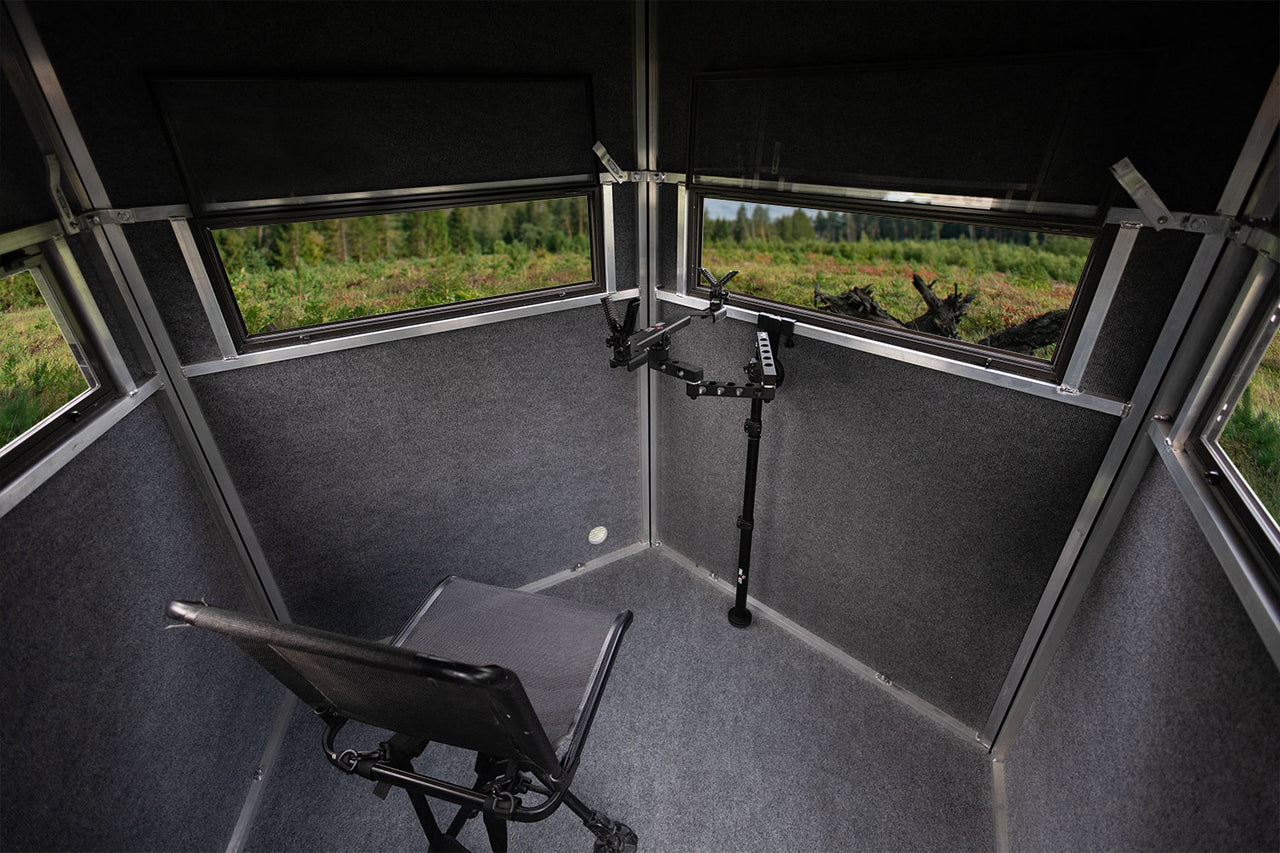 Spacious and Silent
We believe a blind should be comfortable and have plenty of room for two hunters at a time. Slayer blinds are 6'6" across and are 6'6" tall on the edges and 7'3" tall in the middle. There is plenty of room and height for multiple hunters and to stand up in the blind. The blind walls and floor is covered with sound absorbing carpet.
View Blinds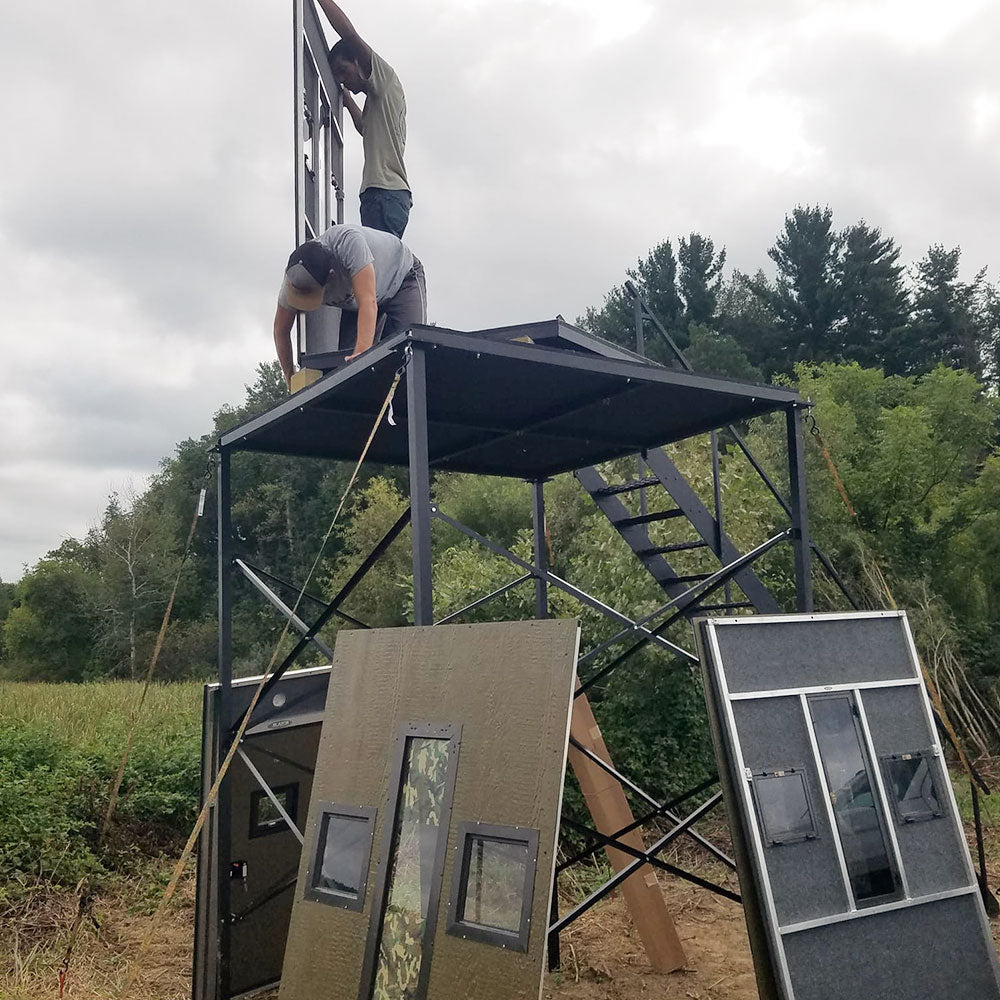 Modular and Lightweight
Sometimes you don't have big equipment available to move your blind or lift it onto a tower. That is no problem with Slayer Blinds. Slayer Blinds are modular and are easy to tare down and set up. You can even assemble your blind on a tower one panel at a time. Slayer Blind panels are lightweight due to their aluminum frame and are easy to transport.
View Blinds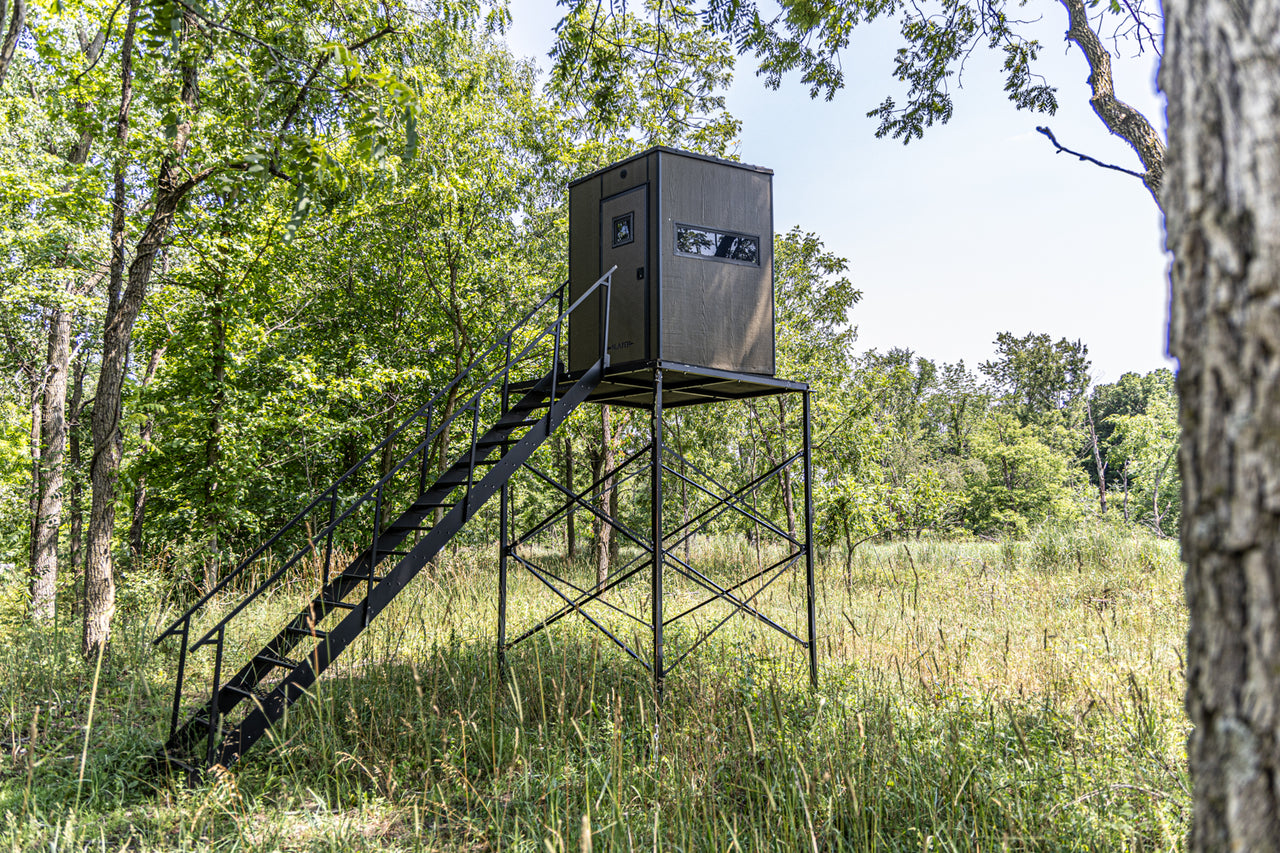 Unmatched Visibility
Visibility is everything when it comes to hunting out of a blind. If you can't see the deer, you won't have success. The 5 sided design with windows almost the length of each panel allow you to have almost a panoramic view of your surroundings.
View Blinds