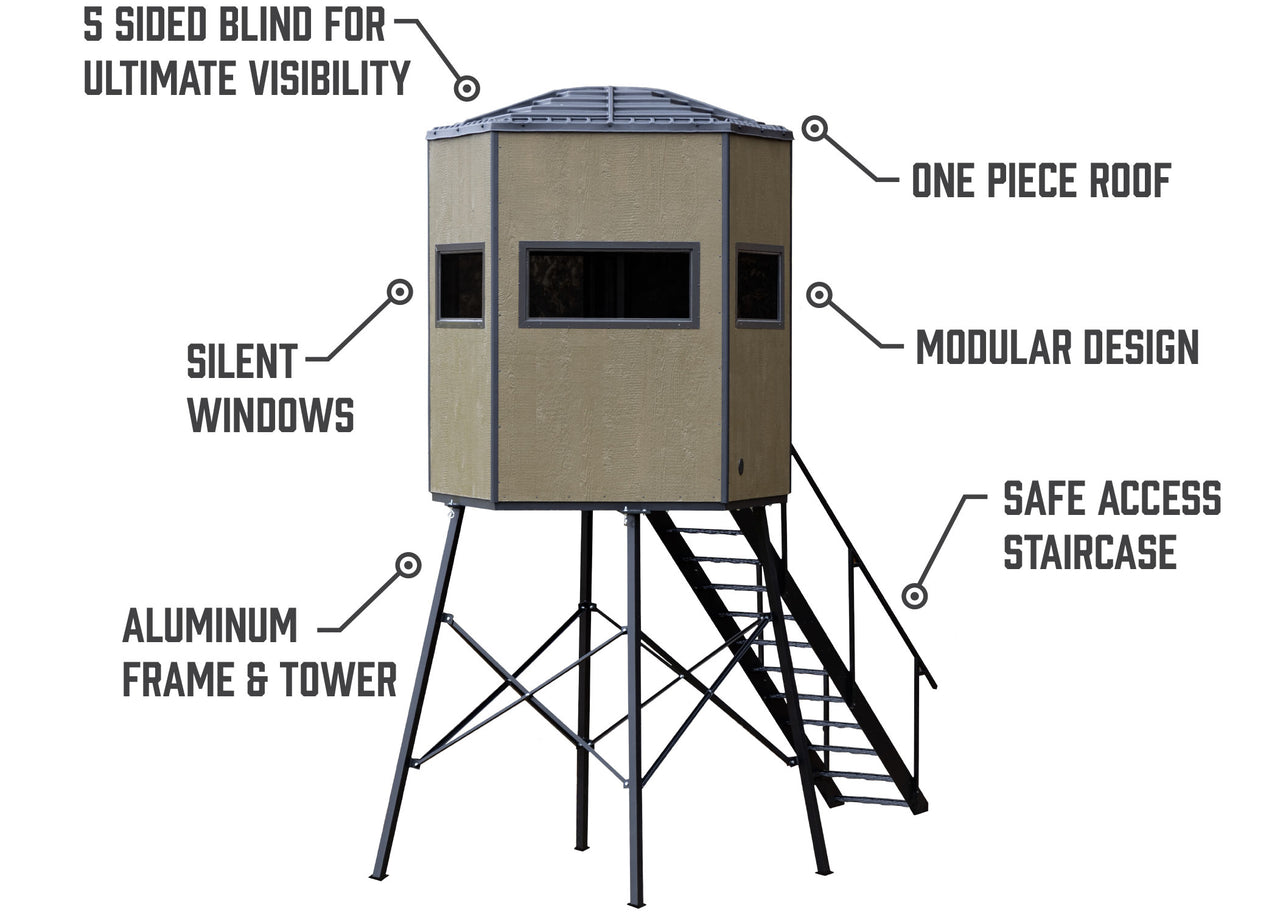 The Ultimate Hunting Blind
The Slayer Blind is the ultimate hunting blind and is the perfect combination of comfort, durability, and ease of use. Slayer blinds are a 5 sided blind for great visibility with a width 6'6" from one side to another. Slayer blinds are made of the highest quality materials so they'll last a lifetime. With a one piece polymer top, an aluminum frame, a lp panel shell, our blinds are maintenance free, sturdy, and made to last. Our windows are made of Marine-grade glass and open silently. The carpeted interior makes the blind comfortable and silent.
Best of all, our blinds are MADE IN MICHIGAN. Order your blind today!
SHOP NOW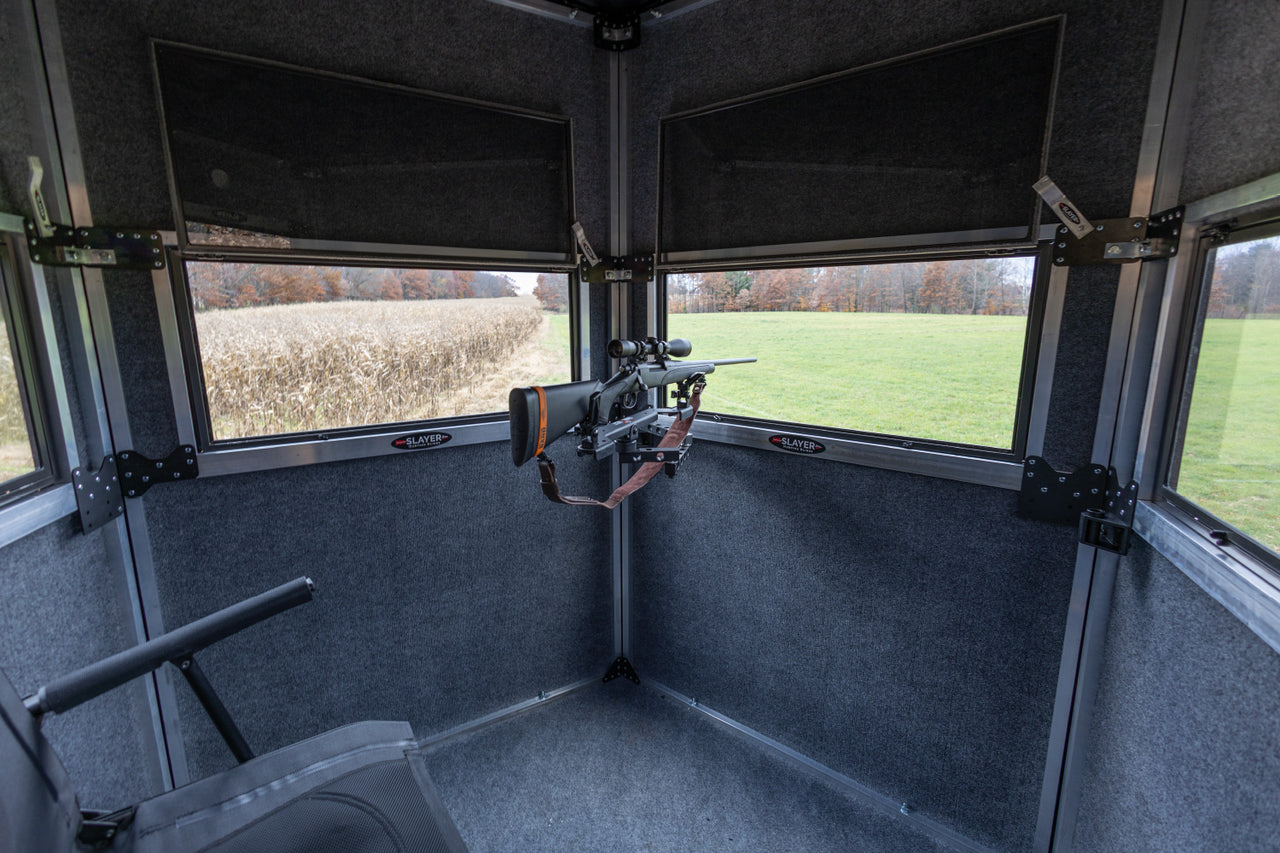 Spacious, Silent Interior
The Slayer Blind has a specious layout and is 6'6" from one side to the other. The 5 sided design gives you fantastic visibility where it matters most. The ceiling is 6'6" on the edges and 7'3" in the center. Our windows feature a silent open and close system allow you to stay comfortable in the worst of hunting conditions. The walls and floor are fully carpeted to deaden sound.
SHOP NOW
Check Out The Fourth Arrow Family Of Products